Tis' the season to start planning for your Holiday party! Don't let 2011 be just another year of the same old themes, start some new traditions with stylish event furniture. This year there has been a major explosion of product and style in the Special Events Rental furniture industry leaving you with a wide variety of great furniture and colors to choose from. The question is; where do you begin?
Start by selecting your VENUE & THEME. Think about your guest list and budget when filtering through the many location options. Event locations such as banquet facilities, night club & lounges are sure to draw a great turn out for your party but they can be pricey options. If paying for the rental of an off-site location is not in the budget, why not turn your office CONFERENCE ROOM or PRIVATE RESIDENCE into your very own Modern day North Pole or Jingle Bell ballroom.
Now that you have decided on a location for your party, think about DECORATING your space with some color! Add plush white leather sofas, banquettes, and ottomans with a blue backlight for a "winter wonderland" theme. Enhance your Victorian Christmas themed party with a selection of luxurious, velour accented seating. Dim the lights and power up the LED lighted furniture for some modern pizzazz, turning your conference room into the perfect place for that cozy holiday party.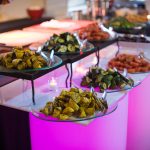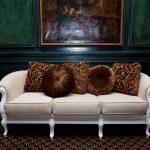 Finally, let's not forget the TIMING for your holiday party! Most holiday gatherings are hosted on a weekend and most of the time in the evening. Since you have already added a creative spin on this years party planning, why not plan it for an afternoon during the week or perhaps a week night rather then weekend! Being creative this time of year is what will leave your friends, family and co-workers talking about your holiday occasion till next year…or until your next great event.