We're back from TSE 2012 in Tampa, Florida and WOW what a show this year! We loved the Opening Night and the Gala Evening and every minute in between.
As all of you know, it takes a village to prepare for a major industry tradeshow. For TSE, that means that AFR designs a 20' x 20' booth and the Attendee Lounge on the tradeshow floor. It's a fine line to walk in trying to promote the products that we want showcase and creating the right impression with the attendees. This year, I think we really were able to have a lot of fun with the booth and the lounge and highlight some of the trendy looks that are at the forefront of the industry.
This year, we worked with Frank Clemente and Lynn McGee at ConceptBAIT (some of our favorite peeps to work with) in Tampa to build a Moroccan Pavilion to showcase our new Extravaganza slipcovers to the Special Event World. The covers were created to fit on the Function Line and work to really transform a space in a very global culture way. To really show off the furniture, Frank designed a beautiful fabric Pavilion with glass lanterns hung from the ceiling in a variety of heights that really drove the look home. On a side note, we are so proud that we took home the award for Best Large Booth this year…it's an award that says everything about great teamwork at AFR!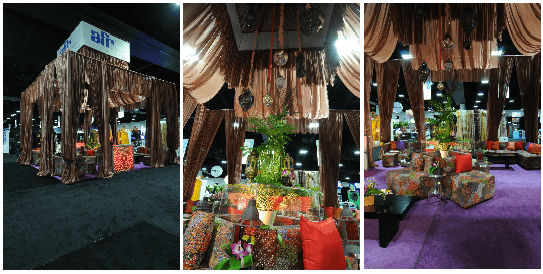 In the attendee lounge, we partnered with Backdrops Beautiful and Jose Ramirez. TSE sells two sponsorships and pairs us together. Then together we come up with concepts that work and showcase both of our companies well. It's a win-win. This year, from New York to the French Countryside we had great looks that gave attendees a spot to rest on our furniture…and get away to another world. Max King Events (*LOVE*) of Tampa stepped in to help us with décor and floral design was provided by Touch of Paradise. Guests loved the chalkboard tables and graffiti wall and had a lot of fun leaving their mark, Twitter handle or well wishes. We love that you all loved it too! Thanks for all your wonderful comments and support - they meant so much to us after the tough time we had getting it all put together. You probably didn't know, but GES lost Backdrop Beautiful's pallet. Illana flew in from San Diego with replacements late Tuesday night and Jose and his intern, Sean, worked through the night at the convention center to be sure we were ready (just in the nick of time) for our 10am floor opening. They say what doesn't kill you makes you stronger and trust me; we're feeling really strong (and happy) about how it all turned out in the end. Check out the video - it's the next best thing to being there.

[jwplayer config="myplayer" width="440" file="http://www.youtube.com/watch?v=nv4nW3IfRjI&feature=youtu.be" image="https://www.rentfurniture.com/blog/wp-content/uploads/2012/02/Picture-4.png"]
AFR wasn't just in our booth – we were everywhere! We furnished booths like Cast Software and the EPTA booth, the industry's newest charity (if you missed the video during the General Session, you can check them out here – www.eventprostakeaction.org). Sign up for the trip and change YOUR life by helping people who really need it.
[jwplayer config="myplayer" width="440" file="http://www.youtube.com/watch?v=3l-0MbfzBww" image="https://www.rentfurniture.com/blog/wp-content/uploads/2012/02/Picture-4.png"]
AFR was also proud to be the furniture supplier at the fabulous Opening Night Celebration– which if I might just gush for a moment was "absofreakinglutely" over the top and so well done. Hats off to Stephanie Berry and Byron Loper at Showorks for producing what is being touted as the BEST Opening Night Celebration ever. We agree. We are so proud to have been a part of such an amazing event! Thank you Limelight Photography for these awesome photos!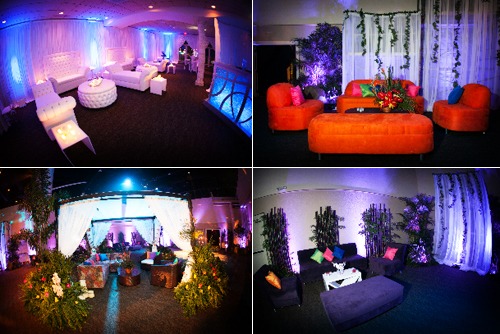 Congratulations to all this year's winners at the GALA Awards! Gala night you might have relaxed on one of our new outdoor collections Evoke or perhaps our Green Grass line, in the Gala garden. We heard that you loved them, and rest assured that Green Grass will be "sprouting" at a location near you very soon.
CONGRATULATIONS to AFR's cold hard cash drawing winner, Soosie Lazenby of Urban Coast. We hope you enjoy something special for yourself with that cash!
In closing, the week was busy, busy, busy, but we loved every minute of it. And, last, but not least, I'd like to give a shout out to the AFR team that works so hard to make it all happen. Without our amazing team, we'd be nothing!
So, if you missed out on Tampa this year…bummer…get your boots and scarf and get ready for next year and meet us in January in the Windy City of Chicago!