We all remember the images of the ominous arrival of Hurricane Katrina on August 29, 2005 as it loomed on the horizon. We watched horrified as 1.2 million Americans frantically tried to get out of its path. Perhaps burned even more vividly in our minds is the swath of destruction and human suffering the storm left in its wake. This nightmare is still a reality to thousands of people struggling to rebuild and reclaim their lives. It's time to take action.
AFR Event Furnishings is deeply involved with the special events industry's newest charity EPTA (Event Pros Take Action). If you haven't seen the video or want to know more about the work EPTA does, or get involved (hint), you can find more details at www.eventprostakeaction.com.
Last July, we embarked on EPTA's inauguration trip to New Orleans to assist in helping rebuild the lives of families that are still misplaced due to the devastation left behind from Hurricane Katrina. Working in conjunction with St. Bernard's Project, AFR was part of an industry team that helped design, rebuild and then completely furnish homes for two very special families. It was hard work, but the result equaled a life changing experience. It was just the beginning.
There's more work to be done, and we are going back this summer, this time for Shelley Rose.
Meet Shelley Rose, a courageous woman fueled by a heart of determination. Shelley's Soniat Street family home was lovingly built by her grandfather and has been home to four generations of the Rose family. It's home, but not since August 28, 2005.
When evacuating the city to get out of the path of Hurricane Katrina, Shelley and her family got lost in the disastrous evacuation traffic jams clogging highways across the state the day before Katrina hit. Fortunately, they found themselves in Broussard, not far from a friend of Shelley's sister who lived in Lafayette. The friend picked the family up, and they weathered the storm together with eighteen other people. They were safe, but their beloved home on Soniat Street didn't fair so well. The roof caved in and the back walls collapsed and their possessions were destroyed.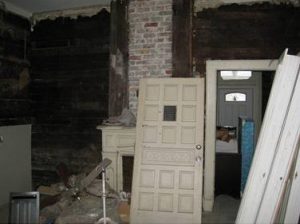 In July 2007, determined to return to their neighborhood, Shelley, Micah, and Jamisen moved back to Soniat Street to a house just across from their old home. They were the sole family to return to the neighborhood. They were able to repair much of the damage, but when a dishonest contractor stole most of her money, their dream all but came to a halt. To add to the disheartening turn of events, after they had put up a great deal of new drywall, they discovered the walls were infested with toxic mold. While Shelley works at an electric company, she does not earn enough to support her family and repair the family home. Yet, she has not given up trying.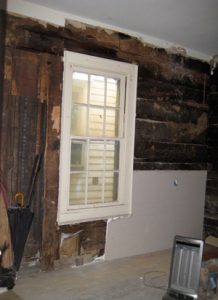 Time marches on, and while living across the street from their ancestral home, the Rose family has grown. Shelley now has two granddaughters, Saniya, now almost two, and Ezri, 3 months. The Rose family dreams of the day when they can move back across the street…to when they can move home…to continue their family legacy.
With our help (and many others), this July, their dream is finally going to become reality. Wouldn't you like to join us?