Furniture isn't just about a place to sit anymore. It's morphed into a major design element for meetings and events. Today, furniture falls into line with styles, textures and colors that play right into the design palette.
So what's vogue for Fall 2012? Rich textures and patterns. It doesn't matter what patterned item you choose, as long as it makes a statement! This season is not about one key color, but rather contrast and combinations.
The fall color palette is rich with purple, tangerine, ultramarine green and espresso; contrast with vivid hues of harvest gold, teal and turquoise. It's time to go bold!
Five Trending Event Styles for Fall: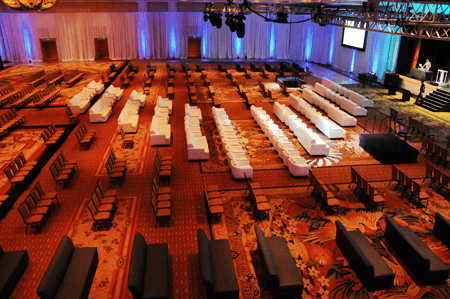 General Session soft seating is out in front this season. Want to get your message across? Make sure your audience is comfortable. Take a look at our Empire line.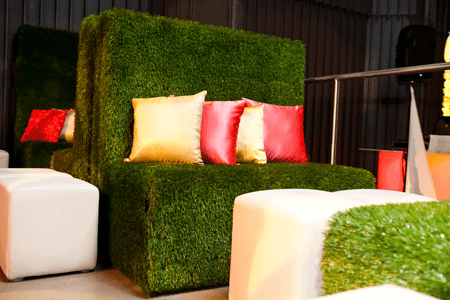 NEW! Just because fall is here doesn't mean you can't bring the grass indoors. Faux grass furnishings are a big hit this year and not showing signs of slowing down.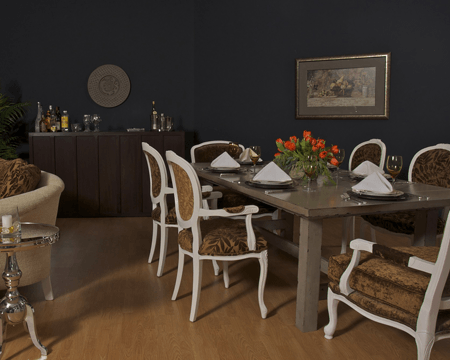 NEW! Rustic earthy looking woods are so chic! It leaves the designer and their customer with a sense of practicality while remaining very stylish. Add in pieces with curved legs and the buzz heats up. Check out our Vermont tables.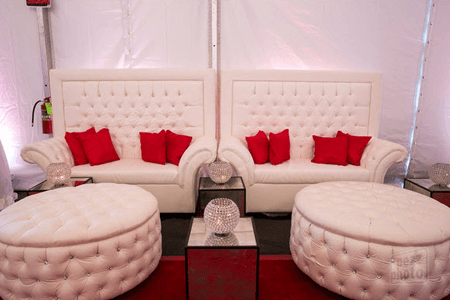 Tufted pieces are in. Think black and white and add in some vivid color splashes for a beautiful look. Try our Crystal Collection.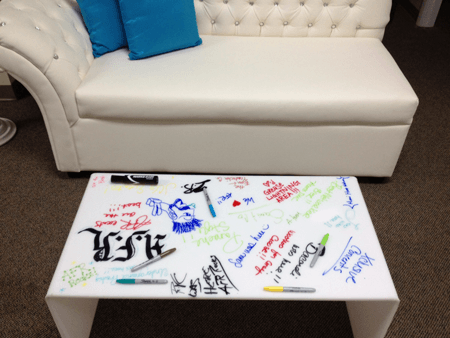 NEW! Go urban! Tag it furnishing options have arrived! Select your piece of furniture and tag it your way at your event. Then take it with you.
If these tips don't inspire an idea, we have more. You can find them at www.afrevents.com or consult with one of our design specialists at 888-AFR-RENT. We're ready to help you create just the right look for your next event.