Jose Lopez
General Manager of Trade Shows
Jose Lopez has serviced the Trade Show and Events industry since 1995 with a dedicated passion for his clients and team. He has forged long-standing relationships with some of the Nation's largest Exhibit Houses, Trade Show and Event companies.
As an Operations Manager for Brook Furniture Rental he managed the Northeast region until 1997 when he shifted focus into sales as a Regional Account Sales Executive. He left Brook for a short time returning in 1999 as their National Director of Sales.
In 2002, with the backing of a regional office furniture rental organization, Jose founded AGILE Trade Show and Events Furnishings. Flourishing in the Northeast region, AGILE quickly expanded operations into the Midwest and opened a facility in Chicago in 2004. In 2005, Jose grew AGILE'S national footprint again opening a distribution center in Las Vegas. With great gains in national market share, AGILE rapidly became recognized as a national leader in custom furniture rentals.
Jose is active in the tradeshow industry and has been a long-standing member of the Exhibition Service Contractors Association (ESCA) and has served two terms on the Board of Directors. He has also been a long time member of the International Association of Exhibition & Events (IAEE).
Born and raised in Brooklyn, New York, Jose currently resides in Staten Island with his wife, Leslie and their three children Christian, Jonathon and Kayla. Jose enjoys running and has used his passion to help raise funds for charity by running marathons for St. Jude's Children's Research Hospital and the Ryan Kendall Iverson Foundation/John F. Miller School.  He also supports the Madison's Wish Foundation, which raises awareness and funds for SMA and the RP Autism Charity.
Pat Sherman
National Sales Manager
Pat started her career in Sales and Marketing in 1986 as a Field Services Director for the Fritkin-Jones Design Group.  After seeing a niche to be filled in the area of custom rental furniture she was recruited as National Sales Director to build and develop a tradeshow rental and sales division for the parent company S. Stein & Company. After developing a solid base of exhibit houses, hotels and special event clients in the Midwest, the company opened a second location in Las Vegas, Nevada and Pat oversaw the development and operation of the new facility.
In 1995, when her company was acquisitioned by CORT Furniture Rental, she joined their team as a National Account Executive and Sales Coordinator. It was her responsibility to focus on and build a national client base, secure and maintain national contracts with exhibit designers, producers and major hotel chains.  She also worked with the design and production of the company's tradeshow booth and oversaw the company's participation in industry leading tradeshows.
In 2000, she joined the Angles on Design team as National Director of Sales/Marketing handling the development of national sales and marketing to small contractors, exhibit houses and special event companies, as well as assisting in the brand's website and marketing collateral.
Joining AGILE in 2004 as VP of National Sales and Marketing, Pat has been integral in refining the corporate concept, expanding the product offerings for the company, developing new marketing collateral and website as well as mentoring and training sales staff.
She is a past board member of the Exhibitor Designer & Producer Association (EDPA Mid Atlantic Chapter).
She brings expert sales experience, a proven track record and a deep knowledge of the tradeshow industry to the AFR Family.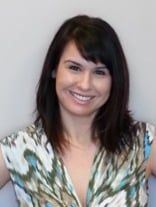 Diana Warren
National Sales Manager
A graduate of Eastern Illinois University with a Bachelor's degree in Hospitality and a minor in Business Administration, Diana began her career in 1997 with Brook Furniture Rental in their Convention Division as a Tradeshow Coordinator.  The position allowed her to learn the ins and outs of the industry by assisting as a Show Site Representative and handling Inside Customer Support. She was promoted to Midwest Account Executive in 1999 and was responsible for business development in the Midwest Territory with a focus on general contractors, exhibit builders and hotels.
In 2003, Diana joined AGILE Tradeshow & Event Furnishings who was a new player in the marketplace. She has enjoyed a sense of accomplishment as a part of a team that has built a successful company from the ground up. When AGILE was acquired by AFR in early 2013, she made the transition and brings her experience and enthusiasm to the AFR Event Furnishings Team as a National Sales Manager.
Anne Scales
National Sales Manager
Anne Scales joins the AFR Tradeshow and Special Event team as a sales and customer service leader in the rental furniture market.  With over 25 years of experience in the Tradeshow and Special Event Industry, she has a diverse background of experience ranging from Tradeshow General Service Contractors and Exhibit Houses to Fortune 500 Companies and Special Event Production firms.
Anne began her career in 1987 with Champion Exposition Services and later joined Freeman honing her skills in Exhibitor Sales.  In 1998, Anne changed the focus and direction of her career to the Event and Tradeshow industry. Discovering a specialty market for furniture rentals, she is recognized as a pioneer in the development and growth of event rental furnishings to what they are today.  Anne brings a successful record, industry experience and creativity with her to the AFR Event Furnishings team.
Julie Jones
Account Executive
Julie has over twelve years of experience in the furniture rental and manufacturing industry for conventions, events and private residential.  Before joining AGILE, she worked with a small, but reputable furniture company for eleven years in her native Las Vegas as a Convention Division Manager.  She also assisted with all aspects of company operations.
As the mother of two active children, Talia and Dmitri, in her "spare" time she can often be found at the soccer field.
She brings well-rounded experience and enthusiasm for sales to the AFR Event Furnishings team.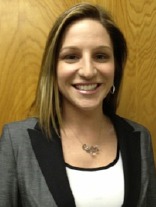 Lauren Kohler
Account Executive
Lauren began her career in sales just out of high school working in the real estate and retail industries.  After graduating from Bloomfield College with a B.S. in Psychology and a minor in Biology, Lauren continued on her career path in sales in the tradeshow industry working for Modern Line Furniture.   As a Commercial Sales Rep for the company she excelled in her position and six months later was promoted to Commercial Business Director.  As Director, she managed a team of eight commercial sales reps, planned, designed the company's tradeshow booths and attended all tradeshows as a brand representative. She also worked side by side with the Marketing team to help promote the company on a national level.
In May of 2011, she joined the Agile Tradeshow and Event Furnishings team as National Account Executive to develop sales and increase revenue in the New York City region with exhibit houses, contractors and special events.
She is a member of the IAEE NY local chapter, ESCA and Meeting Planners International New Jersey Chapter.  She also actively maintains her real estate license in New Jersey.
Lauren brings her enthusiasm for sales and marketing to the AFR Family.