By now, you all know about Event Pros Take Action and their mission to help Hurricane Katrina survivors get back into their homes, eight years after the storm devastated New Orleans. You've seen the pictures, you've read the stories, but in all of it there is a story that remains untold. It is a story of a woman with a heart of gold and a vision that created a worthy charitable organization from a very personal experience.
You probably know this woman. Her name is Susie Perelman, owner of Mosaic Party. She is, in our book, an unsung hero and we know you will think so too.
Let us tell you a little bit about Susie that you may not know. A few years ago in an effort to show her daughters that it is their responsibility to help others, Susie planned an alternate Spring Break trip to New Orleans. What better way to show her girls the value of helping others in need than by having them experience it first hand. The Perelman's embarked on a mission to New Orleans to help hurricane stricken families rebuild their homes. That week, Susie realized that there was a great need for many families that needed help and that the event industry was perfectly positioned to help them.
Reaching out to 10-15 of her industry friends, she pitched the idea of getting a group together to help more Hurricane Katrina survivors get back into their homes. The idea spread like wildfire and EPTA (first known as Operation Outreach) was born. Within three months, they were back in New Orleans for the group's first effort.
Since then, EPTA, led by Susie, has now been to New Orleans three times helping a variety of families to rebuild their homes, designing and furnishing them and providing the community with much needed household items to assist people to get back on their feet.
It takes a village, BUT, if it weren't for Susie Perelman and her vision, the idea wouldn't have come to fruition. Oftentimes, we cheer on an organization, but we wanted to recognize the woman with the big, compassionate heart behind it all.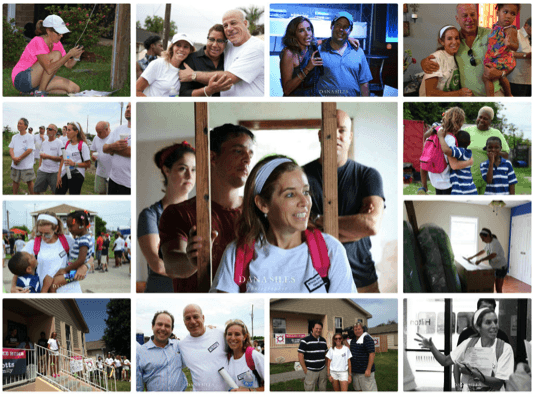 She doesn't ask for recognition, nor does she expect it. She deserves it. So please join us in showing appreciation to her for her vision, her hard work and her dedication to serving a cause that is so much greater than herself. She is a shining example of a true leader. Thank you for all you have done for people and for our hearts, Susie Perelman! Your helping hands are making a life changing differences in the world.
If you want to get involved in EPTA, you can find out more information at www.eventprostakeaction.org or by emailing tschmitt@rentfurniture.com. Join Susie, and the rest of us EPTA Wolfpackers, as we work together to make dreams come true for hardworking people like you and me.