… With Color and Style Bold Enough to Wake the Dead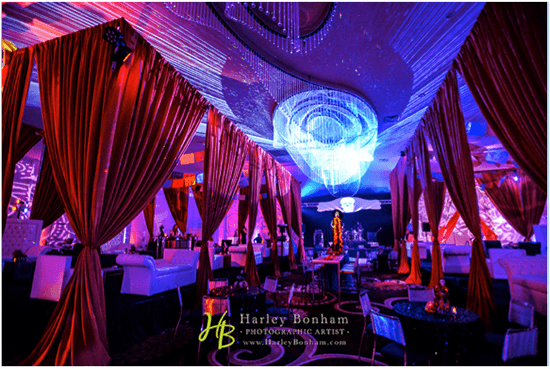 At the Experience Conference and Expo July 12 – 15 in Scottsdale, Arizona, National Association of Catering Executives (NACE) continued its tradition of offering high-quality education, networking and design inspiration to its attendees.
This year, they turned up the heat with some unique design themes, which AFR was honored to sponsor. The design of J. Barry of Scottsdale for the Opening Night Reception was in keeping with our own intention this year to elevate everything. We certainly did that, along with raising the dead at a Dia de Los Muertos (Day of the Dead) theme. This Mexican holiday is always held the day after Halloween and remembers the dead with sugar skulls, colorful flowers, great food, all washed down with tequila. Why the unique theme?
"I wanted to showcase Arizona as it really is," Jessica Barry, owner of J. Barry Designs in Scottsdale, and the event designer, said. "Not the denim and diamonds or cowboy theme people would possibly expect. This holiday encapsulates all that Arizona has to offer – food and beverage, entertainment, and creative design -- while still staying true to our state's roots."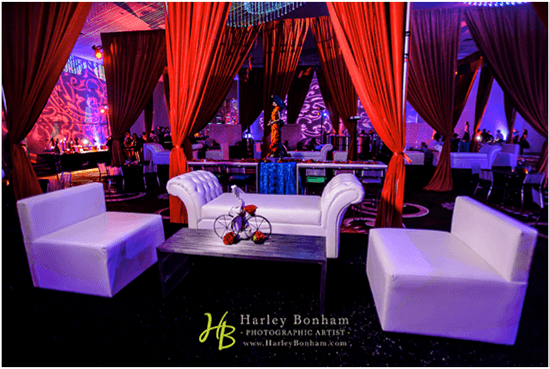 Barry designed the room with a main focal point. It was her intent to create a lot of color yet also white space with AFR's lounge furniture. "This way, the colors we chose -- the red draping, turquoise linens, and a vibrant mix in the centerpieces – all pop against AFR's gorgeous white studded furniture."
From hot dias, to cool noches …
… With Design Sweet Enough for Dreaming
AFR also participated in NACE's Culinary Experience. Each year the conference holds this event -- a multi-sensory experience that lets participants enjoy culinary treasures at their seat as chefs prepare their dishes on stage. It was a lot of fun, and this year, due to the theme of pajama party, very comfortable!
After breakfast, everyone was allowed to let their inner child out with pillow fights, fort building and beds made with everything from feathers to fur. AFR's furniture was incorporated throughout in a creative and playful manner.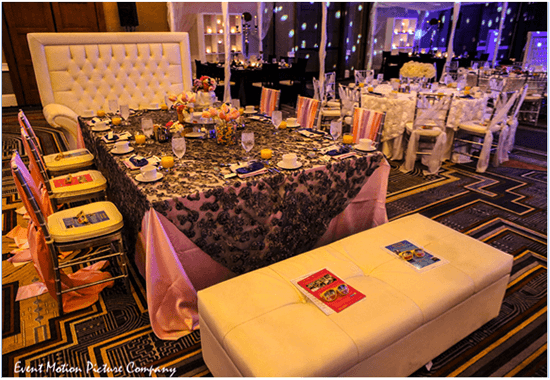 … And With Furniture Powerful Enough to Lead a Charge!
As part of the conference, AFR showcased its latest innovation at the Marketplace – furniture that keeps guests connected, literally, with built-in charging outlets.
Speaking of energy, we ourselves were energized by the camaraderie of NACE attendees! We're looking forward to the NACE Experience next year when it goes to Fort Lauderdale, Florida.