Cast Your Vote for the Best Seat in House!
In Hollywood, you are where you sit, and what you sit upon! For the Oscars, we've put together suggestions of furnishings based on the Best Picture Nominees. When it comes to the Oscars, AFR always has the best seat! Vote for the best seat (and movie) and if your movie wins, well, while you won't get a gold-plated award, you will get our undying admiration!
The Revenant
While exploring the uncharted wilderness in 1823, legendary frontiersman Hugh Glass is left for dead by his team (which of course includes an enemy) and must use all his survival skills to find a way back home through wintry terrain.
Brooklyn
An Irish immigrant in 1950s New York falls for a tough Italian plumber, but faces temptation from another man when she returns to her homeland for a visit.
The Martian
Stranded on Mars through a series of circumstances, astronaut Mark Watney uses his wits and spirit to find a way to survive on the hostile planet. Meanwhile, back on Earth, members of NASA and a team of international scientists work tirelessly to bring him home, while his crew mates hatch their own plan for a daring rescue mission.
The Room
Held captive for years in an enclosed space, a woman and her 5-year-old son finally gain their freedom, allowing the boy to experience the outside world for the first time.
The Big Short
In 2008, Wall Street guru Michael Burry bets against the housing market by throwing more than $1 billion of his investors' money into credit default swaps. His actions attract the attention of other greedy opportunists. Together, these men make a fortune by taking full advantage of the impending economic collapse in America.
Fury Road
Years after the collapse of civilization, the warrior Furiosa takes off across the wasteland, away from an evil despot and a harsh life. Fortified in a massive, armored truck, she is accompanied by the despot's five wives who are also on the run and Max, a fellow road warrior. Together they try to outrun the ruthless warlord and his henchmen in a deadly high-speed chase through the Wasteland.
Bridge of Spies
Set during the Cold War, New York lawyer James Donavan is the only hope of captured U.S. pilot Francis Gary Powers after his U-2 spy plane is shot down. Donovan boards a plane to Berlin, hoping to win the young man's freedom through a prisoner exchange. Complications ensue.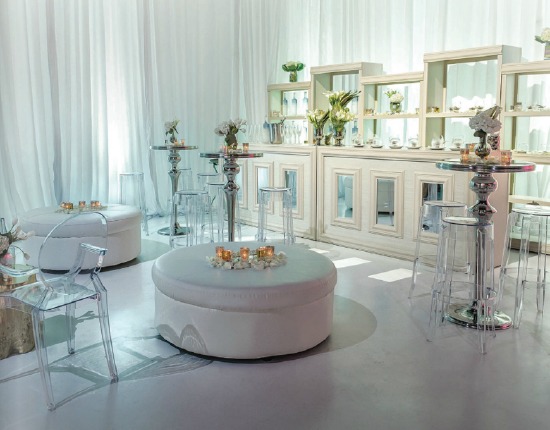 Spotlight
In 2001, editor Marty Baron of The Boston Globe assigns a team of journalists to investigate allegations against John Geoghan, an unfrocked priest accused of molesting more than 80 boys. Led by editor Walter "Robby" Robinson, reporters Michael Rezendes, Matt Carroll and Sacha Pfeiffer interview victims and try to unseal sensitive documents. The reporters make it their mission to provide proof of a cover-up of sexual abuse within the Roman Catholic Church.
Vote Now! AFR's Best Seat in the House is:
Revenant
Brooklyn
The Martian
The Room
The Big Short
Fury Road
Bridge of Spies
Spotlight