Every summer for the past six years our team from AFR Event Furnishings has headed to New Orleans with Event Pros Take Action and the St. Bernard's Project. This might sound odd, but we look forward to the time when it won't be necessary to go. We continue to go because unfortunately there continues to be a huge need in New Orleans. This year marks the 11th anniversary of Hurricane Katrina and the devastation it did to the area and there are still people for whom aid money hasn't reached.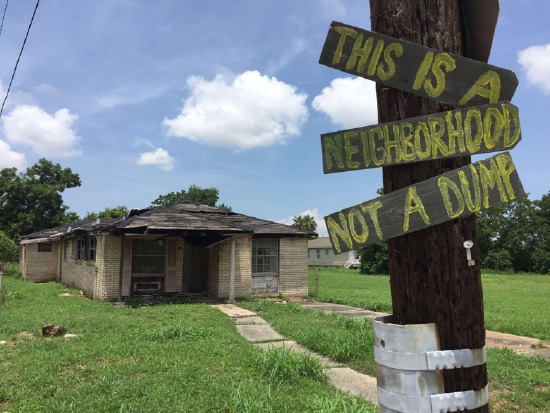 The signs are everywhere. New Orleans continues to struggle with rebuilding efforts after Hurricane Katrina.
AFR was founded on the desire to make people comfortable in their surroundings, be it their homes, offices or events. Knowing that there are people living in discomfort, and knowing there is something we can do about it, brings out the passion in our entire team. We have a long-standing tradition of giving back to the communities in which we work, but one of the largest charitable undertakings is our work with the EPTA in New Orleans since Susie Perelman from Mosaic Linen and Larry Green from Rentals Unlimited began EPTA in 2011.
The end of summer, beginning of fall is a time for change. We have to admit, we have loved starting fall in the spirit of enacting positive change for the families we reach through this program.
An Industry Comes Together
True, at the time we are working it's not quite fall yet. It's August. It's New Orleans. There is much sweat, blood and tears. But there is also so much love and joy. People came together from all facets of the event industry and from all areas of the country.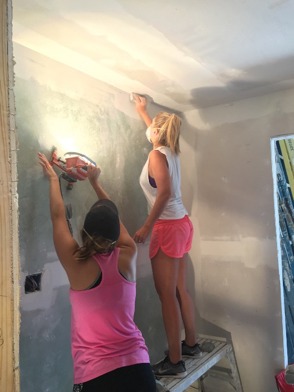 Helping hands.
One of the first-time volunteers was Alisa Walsh from Event Works in Los Angeles, who summed up the experience that all of us had been having for six years – "It was wonderful! I made friends for life." she said.
"All the volunteers shared a similar background, working in the event industry," Walsh continued. "Decorators, linen experts, planners -- all these event professionals from different aspects of our industry come together and bring their various skills for this great cause and to help people in need. I assembled beds and decorated rooms. The next day I moved on to a new building site and sanded ceilings for eight hours, without any AC. I don't think I have ever been this dusty, dirty and sweaty; and I can't wait to do it again!"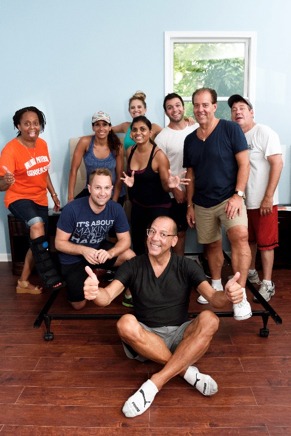 Lenny Talarico surrounded by his A-F-R-team!
And we also had a new Design Angel in Lenny Talarico, CSEP, a veteran of memorable productions and events. This was one production he won't soon forget! This year, the focus was on one home, rather than two as in year's past so Talarico was able to put all his design efforts into the Baham home.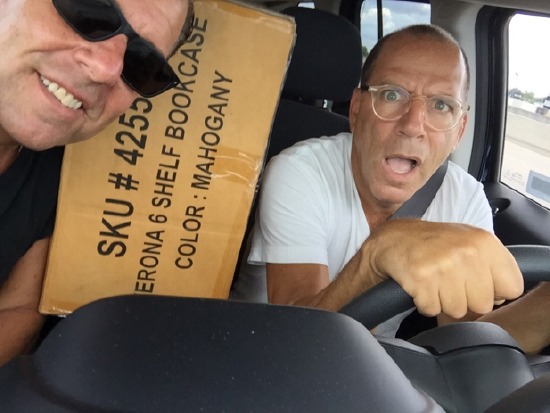 Lenny might have been overwhelmed by all we do for a second, but as a veteran of these EPTA operations, AFR's Dave Buckley was there to talk him through it all!
The look was clean and contemporary for this longtime New Orleans family. We followed Talarico's design palette and brought in almost an entire house load of goods. We planned it perfectly … down to the last coffee table. The only thing we didn't plan on was the small street and our large truck! With the help of E Freight Solutions, we loaded all the furnishings into smaller vehicles in the pouring rain to finish the transfer.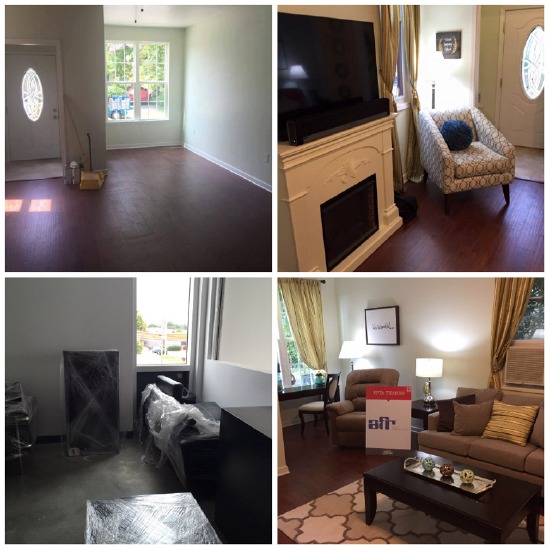 Clean and contemporary design in the main living spaces.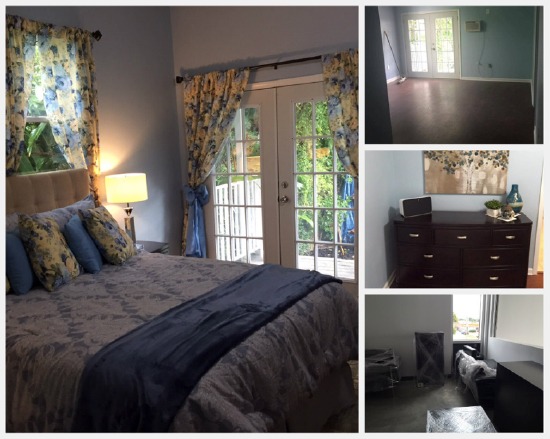 The master bedroom.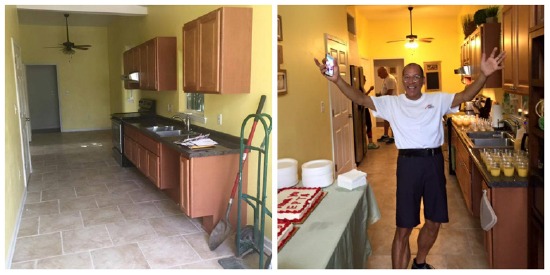 The kitchen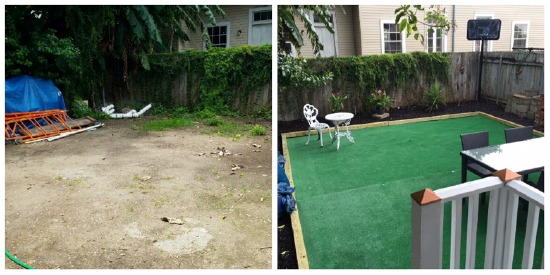 Even the backyard got an update!
With everything on site, the team got to work assembling furniture, hanging artwork and curtains, filling the cabinets with china, glass and silver, and preparing for the big welcome home party.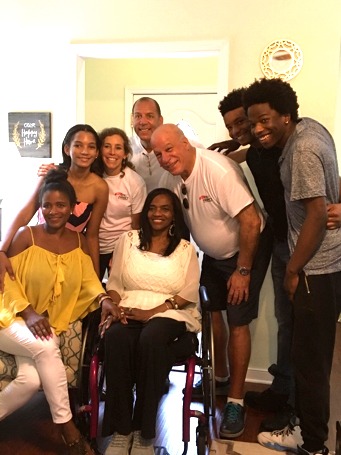 Smiles all around! Center: Homeowner Etta Bahman, in the wheelchair. On her left is one of her two daughters, a granddaughter, Susie Perelman, Lenny Talarico, Larry Green and two of Etta's grandsons.
As the family cut the ribbon on their new home, they shed tears of joy. Even wheelchair-bound Etta couldn't be contained. To her assembled family and new friends, she said, "I feel so happy that my legs may just lift me up to dance with joy!"
We're glad that AFR was part of this moment, and that because of our work with the EPTA and St. Bernard's Project that the Bahams will have a home for the holidays this year for the first time in 11 years!