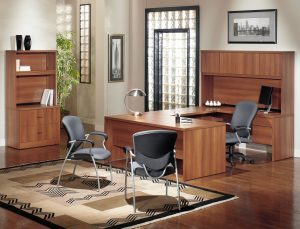 Since I started writing these "why it makes sense to rent office furniture" articles last year, I thought that I'd quickly run out of new ideas and products that one could rent rather than investing a lot of money to purchase.   Not so. Just as I thought I'd completely exhausted all the potential rental opportunities, I noticed that HERTZ just took renting a car  for short term to an all new level.  I'd written about ZIP Car in a previous article, and to rent one they required you to join or become a member.  Once a member, you simply called or placed your reservation on line and then picked up your car.  This is a very clever and affordable way for city dwellers especially to hire transportation.  I spotted the HERTZ advertisement on a New York City subway, and it was a major banner campaign that literally covered the entire subway car. It read, CAR SHARING EVOLVED.  Introducing Hertz on Demand.  It further touted the benefits, No Fees to Join; One way rentals; 24/7 self-service; and green vehicles to boot.  Wow, I'd say they nailed this campaign, and one could get any type of car even for a few hours, as the ad featured an E Class Mercedes Benz.
I recently saw flyers at a resort, the types you see in hotel lobbies, advertising Jet Ski Rentals and even Motorcycle Rentals.  Did you know you can even get a wide variety of bikes by Honda and Suzuki, from EAGLERIDER Motorcycle Rentals of Howard Beach?  They even have the new Can Am Spyder with three wheels for greater stability and self-confidence for senior bikers.
Recently, to complete a home improvement project, I rented both a motorized post hole digger, called an auger, and a pressure washer unit from Home Depot.  Why buy these devices and have to deal with winterizing and storage, when you can rent them for four hours and return them when you're chores are done?
So, of course since we rent commercial office furniture, residential apartment models and all types of furniture for special events and functions at AFR FURNITURE RENTAL, I always return to the topic of why purchase furniture if you can rent it instead.  It simply continues to make great sense to rent instead of purchasing if you're not sure you'll be at the same location for very long.  Or you've just started a new business venture, and you're just trying to test the market to see if your business model is viable.  If you've had a fire or flood that's destroyed your furnishings, we often see insurance claims that cover furniture rentals for both commercial and residential disasters.  With earthquakes and hurricanes in our local news lately, it might be more advantageous than ever to keep our number handy.
New start-up companies or mergers & acquisitions are candidates for rental.  We recently helped a large architectural firm, MANCINI DUFFY; make a quick move to new space in Manhattan.  The firm was merging, and going to temporary space, while they sorted through exactly how much space they needed and on which floors.  They decided to rent from one of our commercial furniture dealers, MEADOWS OFFICE FURNITURE for a three month term.  The new firm was able to get operational faster than anticipated, and they now have time to sort out exactly what furniture they'd like to have once the firm has expanded to include many new associates.
In Connecticut, we also assisted another contract furniture dealer, STAMFORD OFFICE FURNITURE, in helping a very important Fortune 500 company move to a new space.  Although the new space was less than a mile down the same street, the move was planned in phases.  We were able to assist the dealer in scheduling the move of the existing furniture to the new building, while we installed rental cubicles at the old facility.  The result for the customer was that their employees, who manage large sums of pension funds, were able to work at the current location for two months while management moved everything to the new building.  We did this over three weekends, and it was a seamless orchestration of out with the current, and in with the temporary.  All the crews performed flawlessly, and both the dealer principal, and the facility management team, were happy with the outcome.
So, as I've said, it may very well make sense to rent, even if you ultimately plan to purchase.  Renting is still a viable alternative for many situations.  If you have a potential move, expansion or need to replace furniture that was destroyed due to fire or flood, you could benefit from renting.  Renting is the fastest way to get back in business, and gives you time to explore other more permanent options.
Ron Lanzo
Ron is the Commercial Account Executive for AFR FURNITURE RENTAL Inc. for the New York Metro area.  You may reach him at rlanzo@rentfurniture.com.