The Dallas Networker was held on 9/19 at marc events located in downtown Dallas' Design District.
Guests arrived to the patio furnished with the Evoke and Grass Collections. The "Skinny Colada" was the signature drink, provided by Svedka Vodka, served from our new "Umber Bar"!

The theme was "Shatter Your World with Color" and the room was filled with the many colors of AFR- no white leather! Purple, Tangerine, Charcoal, Brown, Lime Green, Orange, Pink, Red and more!
Last week's event featured three Table Top Designs. Hayden with Tangerine benches was designed by Feature Presentations LTD. Absolutely Blooming used Vivid with Marteen chairs to create their look. And lastly, The Functions Event Group took our club table and hung it from the truss for a unique style!
Our personal favorite vignette of the night was the new Winston collection, used to make a Man Cave! Don Ross Nabb Productions served street tacos and Shag Carpet & Speedpro provided our themed décor.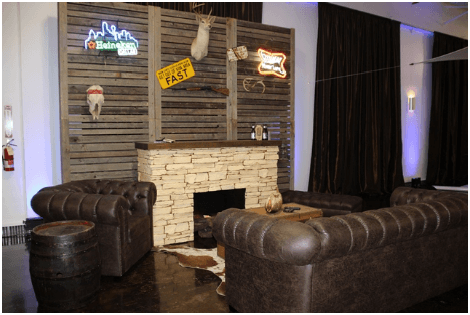 The Tag It area was super cool! Tag the sofa, write on the chalk table and create your own graffiti salad.  Guests were able to "tag" a love seat. The guest who tweeted the most during the event won the tagged love seat at the end of the night. Congratulations to our winner – J. Damany Daniel!!!
A special thank you to all of our sponsors of the evening! Etouches, Marc Events, Thisbe Grace Photography, GladTower Live Productions, Eclipse Entertainment LLC., Absolutely Blooming, Beyond, Don Ross Nabb Production Company, Freshmeet Media, Speedpro Imaging, Feature Presentations LTD., Shag Carpet Prop Rentals, Le' Popcorn, Astounding Sounds, Quest Drape, The Functions Event Group, Gemini, Dallas Brides, Dallas Modern Luxury, Encore Entertainment, Celebration Event Rental, Photomadic, and Triple Play Staffing.