When Mother Nature rains on your parade (or event in this case), what happens next? AFR Account Executive Sydney Archer found out following the devastation brought about in Houston, Texas by Hurricane Harvey.
Create 2017, AFR's networking event in Houston, was scheduled to take place on September 27th at the McGovern Centennial Garden, part of the Hermann Park Conservancy. A month prior to the event, the Create overseeing committee had begun expressing concerns regarding the scheduled date due to the severity of Harvey.
"We had to have the conversation about postponing the event." Archer said. "With so many cancellations due to the storm, it would be a hardship to donate to any event only weeks afterward. We wanted to be sure everyone had time to take care of their families and businesses. Luckily, all our vendors were still on board when we rescheduled for October 25th.
By the date of the event, Harvey was long gone. However, many businesses in Houston were still feeling the destructive after-effects of the storm, which surpassed Hurricane Katrina as the costliest tropical cyclone on record.
Since this was AFR's first networking event in Houston, the newest of its 27 locations, the company planned to go a step beyond providing posh furnishings. "We auctioned off a three-hour event at McGovern Centennial Garden…" Sydney said. "Plus, we added $2,500 of AFR furniture, making it a $4,000 value." This package was purchased for $2,800, and all proceeds were donated to the SEARCH Foundation, a nonprofit organization that assists those in the hospitality industry affected by crisis of all types.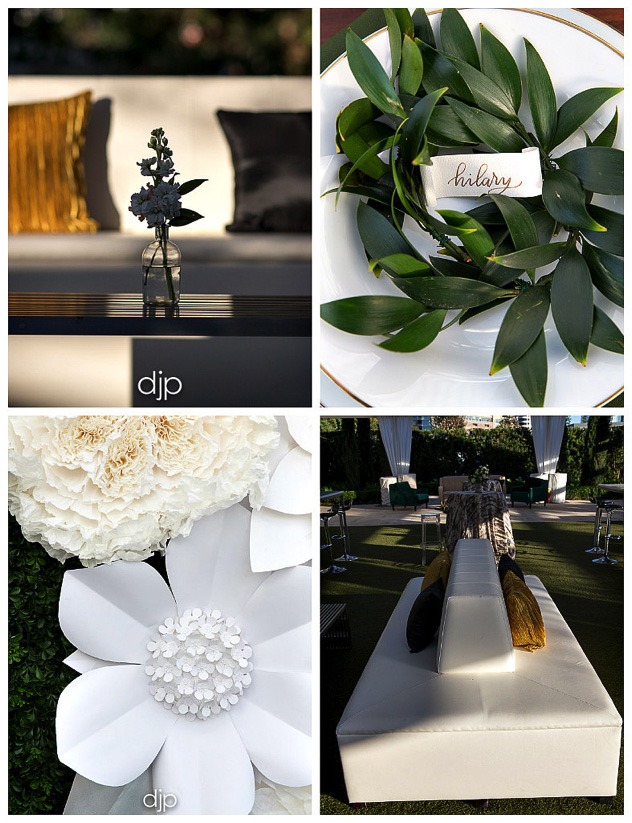 In terms of design, Sydney wanted guests to step out of their comfort zones. Reflecting AFR's motto The New Creative Standard, she worked with partners to showcase new and different product. "I wanted our guests to walk into an event that would inspire them and get them excited about how they would use these ideas at their next event." she said.
Here's what a few of our guests and creative partners had to say:
"It was fresh and different. I loved that it showcased AFR's products in a fun and functional way. Many times, we go to networking events that are housed in a restaurant, bar or venue where décor and rentals are often overlooked. It makes it more meaningful to actually go the extra mile and make a memorable event. (...) I am thankful to have an industry partner that put forth the effort in their own event to create a magical, lasting impression."
— Andy Hopper, AIFD, CFD, Creative Director of Blooms Design
"Hermann Park Conservancy was thrilled to be selected as a partner for the Create networking event. I loved how both the Cherie Flores Garden Pavilion and Celebration Garden were completely transformed by the talented designers and vendors that participated. I think the design team really accomplished showing how versatile our venue spaces can be for special events. I was certainly inspired and I hope that everyone else that attended was too."
— Gretchen Sammons, The Hermann Park Conservancy
"The Create 2017 event was an amazing collaboration of the top vendors from various sectors of our industry. It was able to showcase some of their inventory that we may not have seen before. Plus, I was able to connect with other industry professionals that I might not have otherwise met! Overall, an outstanding night!"
— Sarah Bett, Owner/Founder, Events by Sarah
5 GREAT DESIGN IDEAS TO SAVE FOR A RAINY DAY
1. CUSTOM CREATIONS
A custom Create registration table demonstrates AFR's devotion to The New Creative Standard.
2. INSTAGRAM MOMENTS
In the patio area, two "perfect-for-Instagram" tables (designed by Two Be Wed) are abundant with details and perfectly camera-ready. One table features a rustic look by making use of a raw edge table and tree stump stools. The other table boasts a sleek and contemporary style, staying ahead of the curve by utilizing orange and blue with silver accents.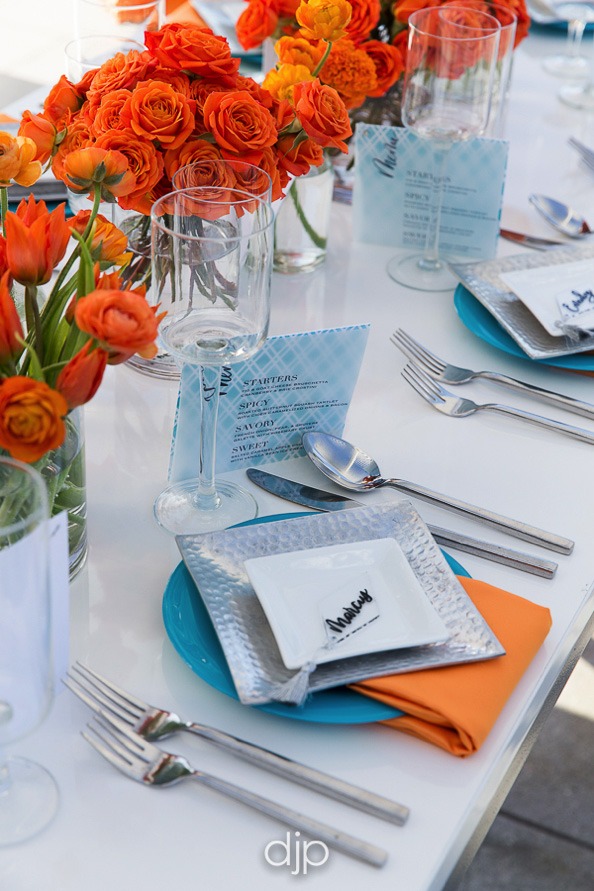 3. TAKE EVERYTHING TO THE NEXT LEVEL
A tent installed by Aztec Tents & Events features alternating panels of clear and opaque vinyl, making visible both the beauty of the day and the sparkle of the night sky. Café lighting and rustic chandeliers deliver an upscale feel to the modern garden. A burst of tangerine seating melts with Moroccan cocktail tables to provide a fun and unexpected visual sensation.
4. MIX IT UP
Take one helping of emerald jewel tones, mix in some contemporary lines, and add a dash of zebra pattern. Mix it all up and serve! Delicious!
5. SHOW IT OFF
When presenting new ideas, be sure to give them the space they need to breathe! It's too easy to give in to the temptation and exhibit all our ideas at one time. Falling victim to this misstep can detract from the individual value of each idea - not to mention running the risk of sensory overload for your guests! Where applicable, show your ideas off individually. When space is an issue, prioritize your design choices in a way that accentuates and maintains the importance of each individual idea.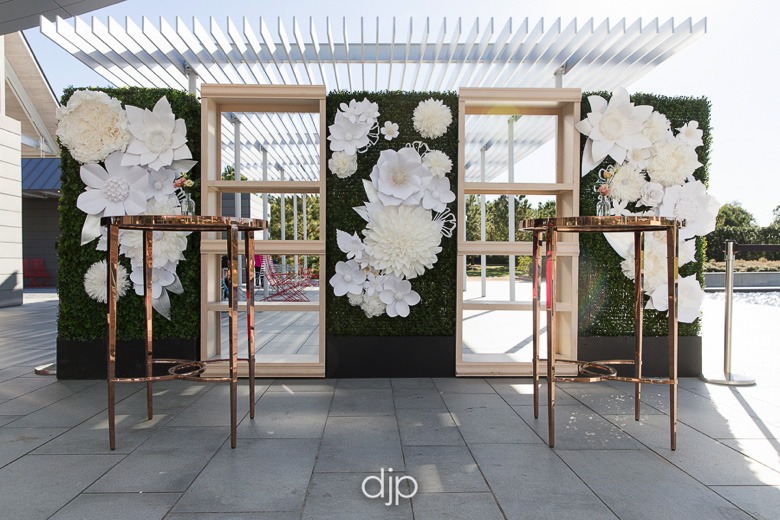 Venue: Hermann Park Conservancy
Event Planning: Sydney Archer & Brittany Shipp, AFR, Houston
Live Floral Design: Lanson B. Jones
Paper Floral: Blome's Paperie
Table Styling: Two Be Wed
Tent & Tabletop Rentals: Aztec Tents & Events
Catering: Bailey Connor Catering, Café Natalie Catering, Mandola's Catering, Abby's Catering
Linen: House of Hough
Photography: D Jones Photography