New York Fashion Week
From the Street to the Runway, Finding Inspiration to Author the Moment
Photos: Phil Oh
"What I love best in life is new starts," Karl Lagerfeld once said. In February, directly following New York Fashion Week, the world lost Lagerfeld, creative director of Chanel for an amazing run of 36 years.
Upon assuming the reins in 1983, Lagerfeld swiftly revived the fashion house, reinventing its iconic tweed skirt suits, little black dresses, and quilted handbags. Of Lagerfeld's long-term success, Vogue wrote, "He did it via the lens of hip-hop one season and California surfer chicks the next—he was a pop culture savant—without ever forgetting what the revolutionary Coco [Chanel] stood for -- independence, freedom, and modernity."
Right about now you might be asking yourself why are we, a furniture rental company, looking back at Lagerfeld and Fashion Week?
Because at AFR we are always looking for fresh starts that make our collections more exciting, up-to-date and integral with your design. Our campaign this year, "Author the Moment," speaks directly to that. Here are some designers who authored their moments at Fashion Week and how they inspired us to inspire you.
Be Unexpected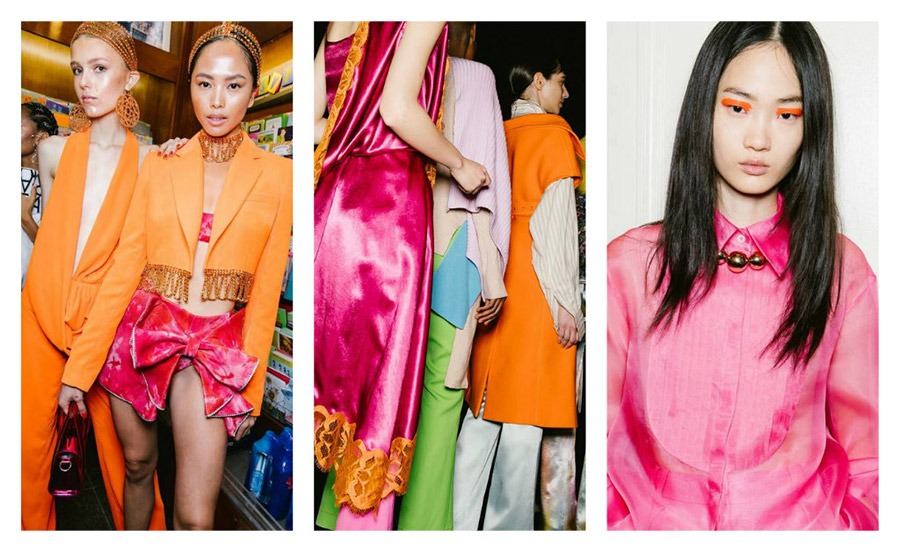 Photos: Vogue
Fashion designers across the board this year featured tangerine and hot pink in their collections. We expected to see this from trendy fashion houses such as Area (far right) and from ethnically inspired designers such as Sies Marjan (middle). Yet we knew this was more than a trend when we saw it in the new collection from Carolina Herrera, who is known for her classic style and dressing many first ladies.
Author the Moment with AFR: All these designers brought their own personal style to this hot combination of tangerine and fuchsia and you can too. Sign your next event with a stroke of genius color!
Be Independent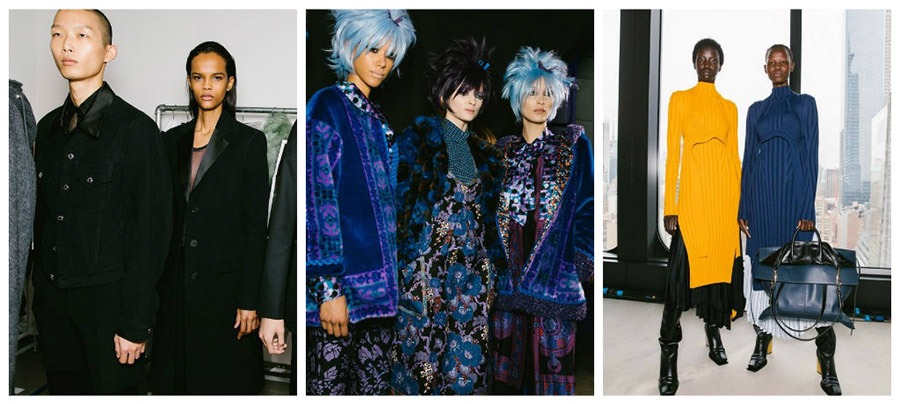 Photos: Vogue
In fashion, independence is defined by bold lines, dramatic breaks with tradition and fierce looks. The three designers of the looks above (from right to left) Helmut Lang, Anna Sui and Proenza Schouler, are known for their pioneering style and their collections this year reflected that once again. Independent thinking in all types of design means that lines are being drawn, then erased, then redrawn again.
Author the Moment with AFR: Take color blocking to new extremes to make a statement. We've been adding bold colors to all our collections as design becomes more about the expression of the individual. Find your own surprise ending when you author the moment.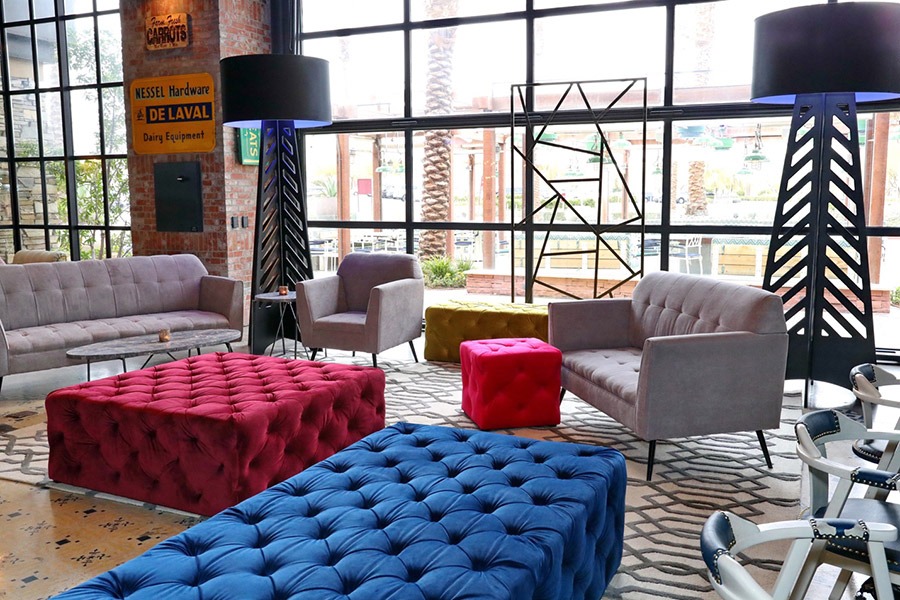 Be Modern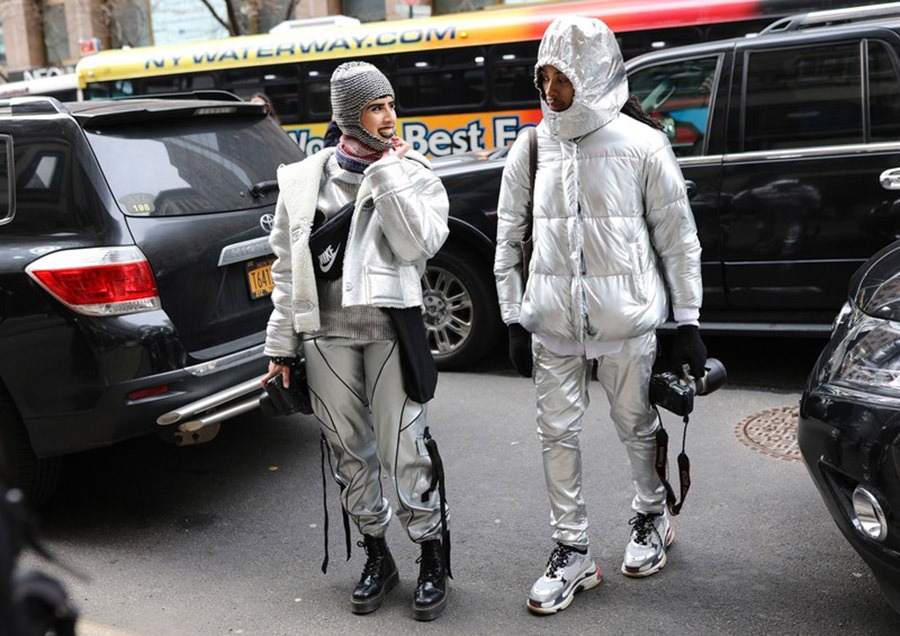 Anonymous couple. Photo: Phil Oh
This year the street style at Fashion Week was determined more than ever by freezing cold temperatures. Models and attendees posed for Vogue's Phil Oh in front of cabs, by street signs and with puffy jackets, layers of clothing and coffees in hand. And although many were dressed for cold weather, they dialed up the volume by embracing the coolest materials for keeping warm. As this couple shows, it's all in the details.
Author the Moment with AFR: Find ways to add heat with details that matter. Consider a modern meeting room layout with a mix of overstuffed chairs, high stools and furniture that actually charges your attendee's electronic devices.
Be Free
Tina Leung in Phillip Lim, Photo: Phil Oh
While the looks seen on the runways during Fashion Week ranged from fabulous to absurd and from futuristic to uncomfortable, it was the stylists and bloggers who kept it real on the street. People such as well-known blogger Tina Leung showed that fashion can also be an expression of who we are. It's the absolute meaning of fashion and design – freedom. The freedom for each of us to choose how we look, feel and express ourselves and to truly author our own moments.
Author the Moment with AFR: Find your own sense of freedom, fun, adventure by mixing classic lines with vintage texture and along the way, adding elements of your own personal style.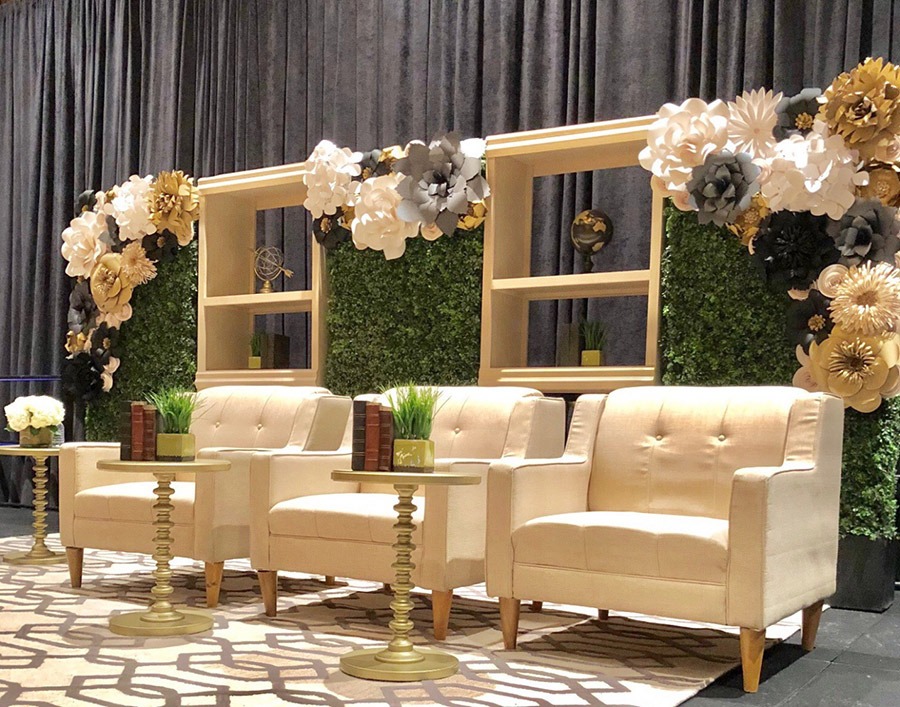 When you author your moment, make sure it's stunning. We can help you do that. Give your local AFR rep a call to see what's new.