Moving day is stressful! There are so many things we need to plan ahead for - and so many things that could go wrong at the last minute. Why should we also have to worry about our favorite furniture pieces getting damaged or ruined on the big day? Our motto is: when you're moving pieces, the last thing you want are moving pieces! That's why AFR Furniture Rental is here to show you how to move your furniture like a pro.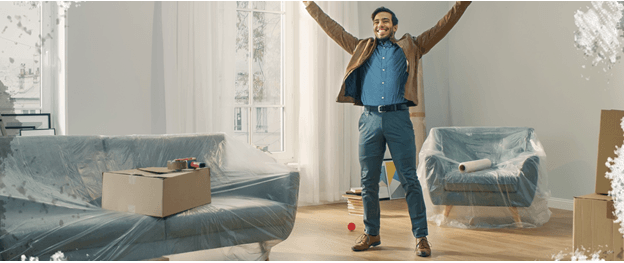 Solid Planning: Take inventory of your furniture and list everything so you're really, really prepared on moving day. Start thinking how you want to move everything out of the building and into the truck ahead of time to avoiding costly mistakes. It's also not a bad idea to start thinking about how you plan to get everything into your new space and roughly where it will go. These steps will help bring potential snags to light before it's too late.
Demand Supplies: Make sure you have enough packing supplies - and the right kind! You're going to want to make sure you have plenty of bubble wrap, old/cheap blankets and towels, covers for sofas and mattresses, shrink wrap, sealable plastic bags, and plenty of cardboard! Check online or at your local hardware store for any missing pieces.

Wood - bubble wrap
Glass - bubble wrap, cardboard, painter's tape
Upholstery - plastic shrink wrap, slip covers

Clean Up Time: You don't want to bring dust and dirt along to your new place. Make sure to clean up all of your furniture before moving. This can also help prevent minor scratches and damage.
Lighten the Load: To help make your job even easier, remove drawers, pulls, knobs, castors, legs, lamp shades, light bulbs, etc. before you move. Not only will this make each piece even lighter, but these pieces are typically more fragile and susceptible to damage.
Keep Track: Put screws and hardware in their own bag and label them so you can keep track of everything. It's also not a bad idea to use your phone to take some photos so you remember where everything goes for when you set it back up in your new home. Consider using low-tac painter's tape to label things and write yourself some notes.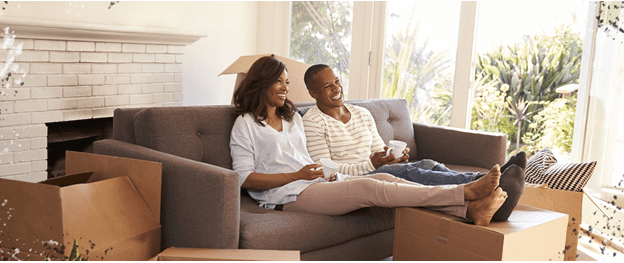 No Commercial Breaks: Wrap TVs in a blanket or use Styrofoam and shrink wrap to keep them secure. Don't forget to wrap up any cables, keeping them close to your TV to prevent damage or tripping.
Light Works: After you've removed your shade, wrap your lamps in newspaper and place them in a box to help secure them. You may want to gently wrap the cable around the base of the lamp as well for extra security.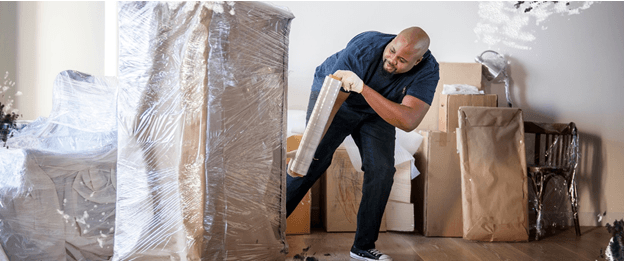 Cornered: You should be able to protect most of your pieces using blankets and plastic shrink wrap. Use cardboard to protect edges. For glass pieces, make a big X across them with painter's tape. This will help minimize clean-up if the unthinkable happens. Bubble wrap is also a great layer of extra protection for glass. Use towels and blankets to help slide heavy pieces across wood floors.
Keep Truckin': Try to visualize how your truck will be packed! The goal is to avoid damage and reduce the number of total trips you have to take.

Your trusty blankets and cardboard will be useful again for this step. Also make sure to have plenty of rope or straps to secure everything. A ramp will also save you a bunch of trouble if one is available.
Remember! Placing all of your heavy items on one side of the truck can be dangerous for the driver. Make sure that weight is equally distributed on both sides and heavier things are more toward the front of the truck.
So that's it! These tips will help you keep your furniture safe and protected during future moves. And if you're extra clumsy (like me) it may not be a bad idea to also explore some insurance options to play it extra safe!
Moving day is no joke… But if protecting and lugging around a ton of heavy and expensive furniture is your idea of a fun time - have at it! For everyone else, there's a better way. AFR Furniture Rental has developed a simple and affordable way to furnish your space on your terms. Upgrade or downgrade seamlessly and choose from styles that speak to you. And when you're ready for a change of scenery, give us a call! We handle delivery, set up, and even pick up so you have more time to focus on your move.
FINALLY A FURNITURE RENTAL COMPANY DESIGNED FOR YOU
We take going above and beyond to new measures at AFR. We carefully craft every detail of every experience around you, working on your terms and going the extra mile so you don't have to. We cherish your complete satisfaction and offer an expansive catalog of exquisite styles and personalized housewares packages certain to achieve these results. With 40+ years of industry experience, 22 strategic locations across the US, and a growing family of 700+, AFR Furniture Rental provides you the highest degree of service and versatility. Enjoy the flexibility and peace of mind that come along with selecting an innovative, stress-free furniture resource. Finally, a furniture rental company designed for you.