The AFR team was delighted for the opportunity to return to CHPA's Annual Conference last week at the Tampa Marriott Waterside Hotel & Marina where leaders in the corporate housing industry met for three days of networking and more.
Though there were less attendees this year than usual, those who did attend were clearly dedicated industry insiders and this helped facilitate deep, thoughtful conversation between attendees and exhibitors.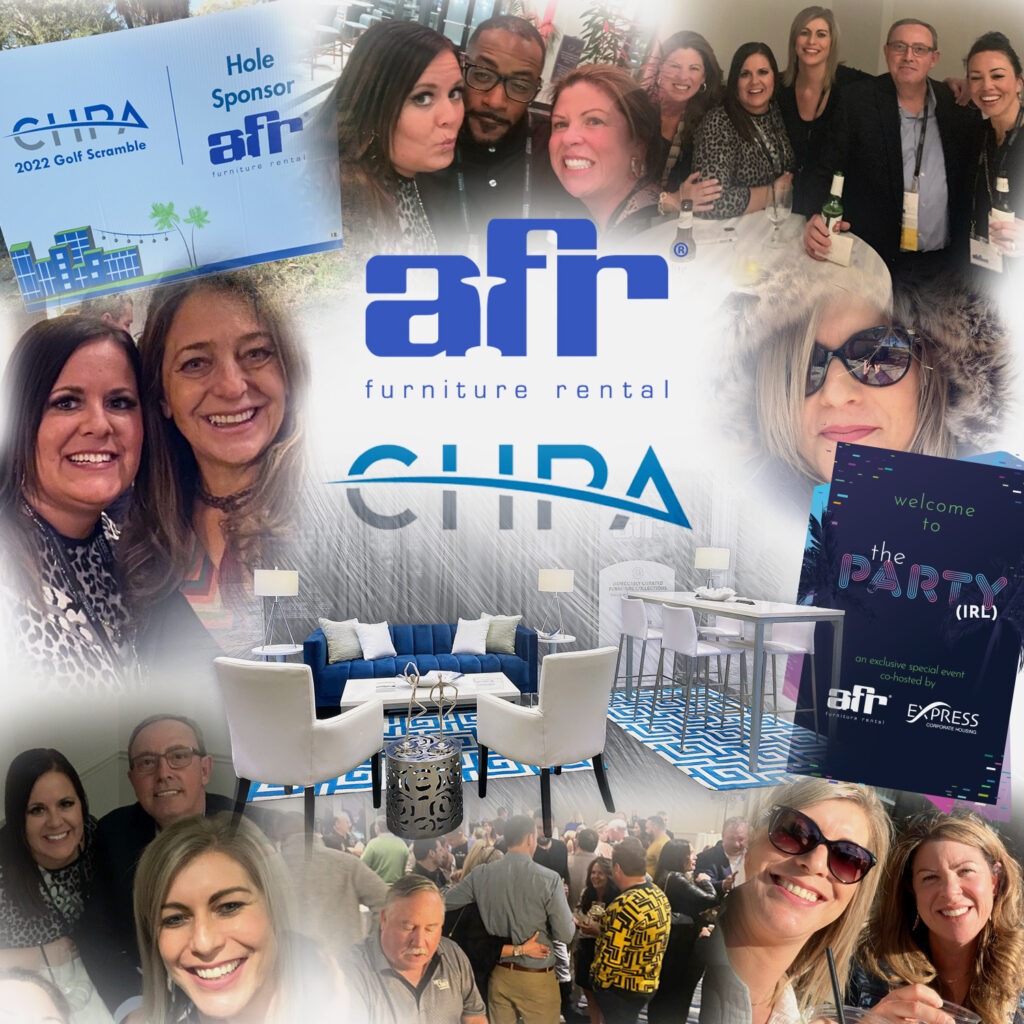 AFR cohosted an annual industry party alongside Express Corporate Housing and it was refreshing to reconnect with some of our favorite clients. Having real conversations and networking with them felt like a return to normalcy.
We would like to send a BIG thank you to everyone who took some time to visit us at our booth this year. You provided us with key insight into what you would like to see from AFR as we continue to grow and evolve. We don't take your feedback lightly and we are excited to begin implementing adjustments to ensure we are delivering exactly the products and services our clients expect from us.
We hope you see you all in New Orleans for next year's conference!
---
Finally, a Furniture Rental Company Designed for You
We carefully craft the details of every furniture rental experience around you, working on your terms and going the extra mile so you don't have to. We cherish your complete satisfaction and offer an expansive catalog of exquisite styles and personalized housewares packages featuring impeccable options to rent for homes, events, offices, and beyond. With 45+ years of industry experience, 26 strategic locations across the US, and a growing family of 700+, AFR Furniture Rental provides you the highest degree of service and versatility. Enjoy the flexibility and peace of mind that come along with selecting an innovative, stress-free furniture company. Finally, a furniture rental company designed for you.